Achieve warmer homes, lower fuel bills, reduced carbon emissions, better quality retrofit and happier communities with the help of the Edinburgh Building Retrofit and Improvement Collective.
Read more about how that is and why the Collective exists
The Collective is for Householders and Professionals: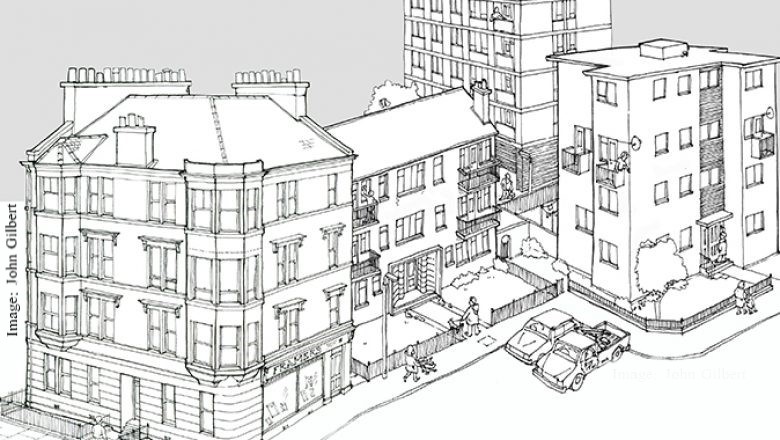 Are you a householder sharing our interest in community-led building improvement? Are you looking to get assistance and connect with other groups and create change? You can be an individual or a community group or organisation of any size. Perhaps you're interested in starting one in your community – at building, street or neighbourhood level, or among those with similar needs? Owner or tenant – please sign up to our mailing list so we can help you.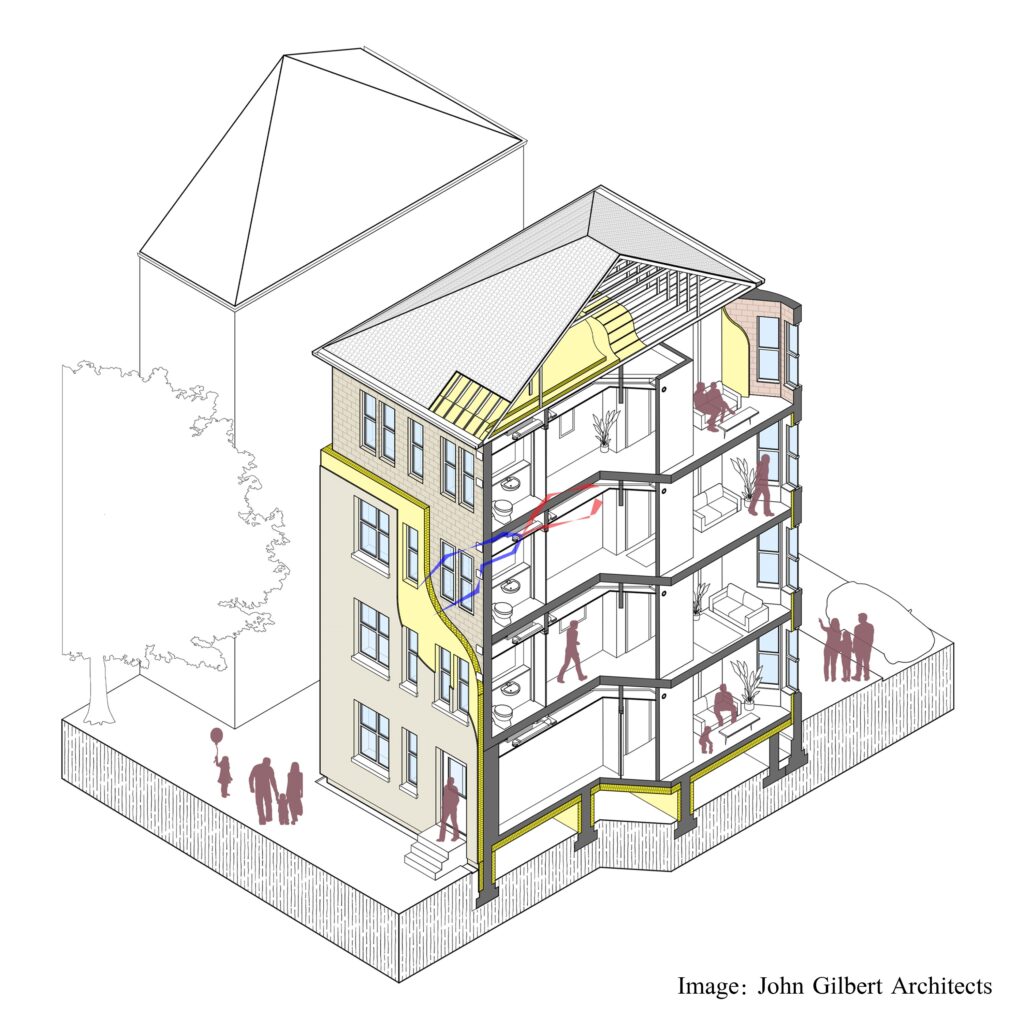 Are you a provider of professional or trade services for this work? Many skills are relevant to the essential need (and growing market) for domestic energy efficiency improvement, whether it be through advice, design, assessment, building, renovating, installing etc (for retrofit or planned maintenance). Perhaps you want to extend your skills into this area, or connect with others working in the field? Please sign up to our mailing list so we can help you.
Read about our aims/plans and our member organisations
Please sign up to our mailing list, so that we can keep you up to date with relevant information
If you (also) have questions or just want to send us a message, you can contact us by email.
---
Homeowners Questionnaire results are out!

In June and July 2023 we used a city-wide questionnaire to ask people about the challenges of homeowner retrofit, to spread the word about the potential for collaborative community-led retrofit, to gather opinions on the perceived relative importance of different aspects and to get input on what might ease the process. We're using the results to help us plan what to do, where and when. 143 responses from 54 city …

Read more

Under One Roof: Recommended for impartial information on repairs and maintenance for flat owners in Scotland

The Collective's focus is on supporting the development of resilient communities in Edinburgh via community-led improvement of buildings (including through planned maintenance as well as retrofit), with the owners of a tenement stair being a prime example of such a community on a smaller scale. Under One Roof is a very complementary organisation that has a specific focus on all things tenement-related and is one that we recommend wholeheartedly as …

Read more
(Full news archive here)
---
The Collective is non-commercial, entirely independent and governed by representatives of our member groups. We're grateful to have been selected, in voting by residents of the city, for funding from the Edinburgh Community Climate Fund provided by